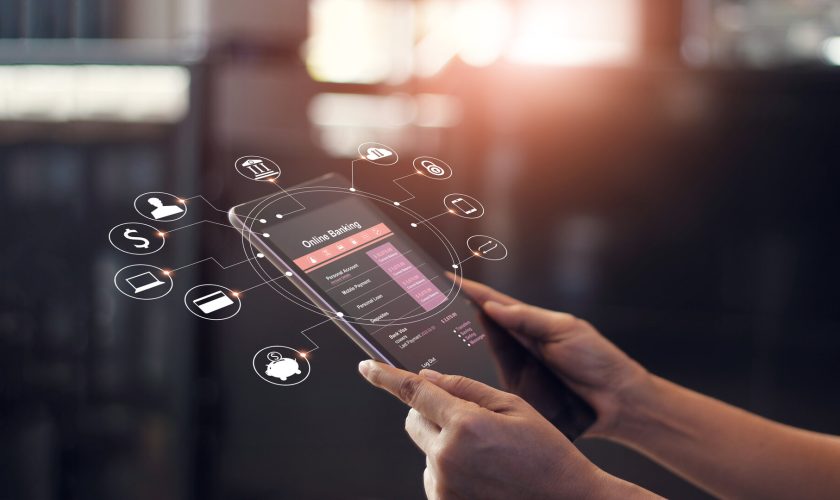 The best answer to this question is using a robust banking app. You do not have to worry about paperwork or bank holidays. A top-notch app offers a complete experience – NEFT, UPI, insurance, personal loans and investments at your fingertips 24×7. All you have to do is download and install it on your smartphone. Now start enjoying the digital banking services on the go or from the comfort of your home at your preferred time. Here's how to choose the correct banking app for yourself.
Easy Sign-Up
You should be able to sign up on the app with a few simple steps:
Step 1: Download the app from the Play Store or App Store
Step 2: Set up the login credentials
Step 3:  Setup your MPIN.
That's all you have to do. There are no charges applicable for using the app. Now open a quick instant bank account without being scared of scammers.
Safety
Pick a bank app that offers end-to-end security. It must follow all safety standards as per RBI guidelines. A 2-factor authentication is in place. No one is allowed to log in without a username and password. Phone numbers, MPIN, Face ID and biometrics are also used to ensure the highest safety to your account. No information is stored on your mobile phone or SIM card which prevents hacking. However, users must not share their details with anyone unless the other person is authorized to use their account.
Zero Charges
Whether it is instant online bank account opening, money transfers, debit card issuance and cheque re-issuance – 28 savings bank account-related activities are free of cost. There are no fees on DD and pay order issuance and 3rd party withdrawals. You save a lot of money overall which makes it quite convenient.
Personalised Services
The app must have in-built suggestive features. They help you find what you are looking for and also suggest exciting deals across lifestyle, travel and dining. Tailor-made offers are also available across all loans. Further, pre-approved instant loans at flexible tenures and interest rates are also offered. It saves time and helps you address urgent situations better.
Standing Instructions
Recurring payments can be made easy with standing instructions. This includes insurance premiums, credit card bills and mutual funds via SIP. It helps to stay ahead of payments instead of missing deadlines. This way you will attract monthly penalties as well. Start and end dates can be set for all instructions.
Easy to Use
You should be able to use the app without confusion. The best app for digital banking services presents a fresh and clutter-free experience. This means random elements are not thrown across the screen. Icons are consistent and users are able to swipe off the app to log out. Despite the simplicity, customer care executives are just a call or chat away to help you resolve queries while banking.
IDFC FIRST Bank offers the Optimus App which allows most facilities – loans via internet banking, SIM binding feature, live chat and video calls and smart statement download.